All of our Trainers are Certified with at least one additional specialist Certificate or Degree. Let us help you get connected with the perfect coach for you!
When I was younger I was in terrible shape. Once I figured out how to workout effectively, I became the polar opposite. My mission is to help other people make this transition to a stronger and healthier life.
I have over a decade of personal training experience, a certificate in Personal Training through NASM, an extra certificate in Corrective Exercise through NASM. I moved to California from Enlgand 10 years ago. I have also been doing jiu-jitsu and kickboxing that same amount of time.
My clients have been everyone from professional athletes, to people who have never worked out a day in their life, and everyone in between. Owner and Head Coach at Tip Top Fitness.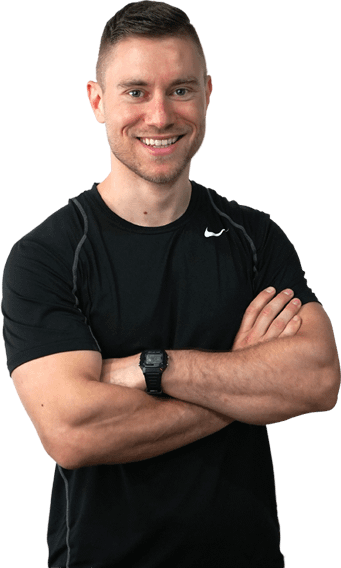 With 15 years of personal training under his belt, a Masters degree in Health and Human Performance and countless amount of success with many clients, Julian is the ideal trainer for you. Julian began his fitness journey as an collegiate athlete where excelled in powerlifting capturing 2 Louisiana State Championships in his weight class. While in college he received his Bachelor of Science degree in Athletic Training where he learned how to prevent and treat injuries but also aid the body to quick and effective recovery. Julian's desire for knowledge about the body lead to him receive his Master's Degree in Health and Human Performance.
Specialties: Overall Health and Fitness, Powerlifting.
Health and fitness specialist with over 15 years experience in a variety of specialties within the heath and wellness realm. Does exercise programming for online clientele.  Advanced education and certifications in exercise physiology allows him to work with a multitude of populations, especially working with cardiac and diabetes. Enjoys helping regulate the amount of medications they need, or don't need any longer because of proper nutrition and exercise regiments. Also versed in the phsychology of exerciese, gets clients to adhere to new healthy habits.
Works with athletes of all levels. Trains amateur boxers and mma athletes. Training Muay Thai, and mma alongside providing strength and conditioning, nutrition counseling, and education on cutting weight for competition.
Specialties: Functional Fitness, Sports Performance, Cardiac Disease, and Diabetes. 
Brenyn holds a certification from the National Academy of Sports Medicine. Training for sports at an early age encouraged and forged his passion for health and wellness. Understanding there is no shortcuts and implementing a sustainable routine has created a lifestyle in which anyone can attain with the right guidance.
Specialties: Overall Health and Fitness, Bodybuilding.
Certified personal trainer and Nutrition Coach from NASM. Got involved into health and fitness at a young age pursuing my love for sports. Learned a great deal about dedication and am looking to help others pursue their fitness goals and dreams.
Specialties: Bodybuilding, Nutrition. 
Lisa comes to us with a wealth of knowledge in fitness, and has a Harvard background. She has specific skill sets in working with adults with autism and disabilities to also improve their health through workout programs.
Lisa has taught small group sessions, 1 on 1 personal training sessions, plus HIIT programs and what is considered Playfit which is playing games to be physically active. She is super motivated to help you on your journey and her positivity and love for fitness is one that will embrace you.
Specialties: Cardio, Barre, Mental Disabilities, and Athletics.